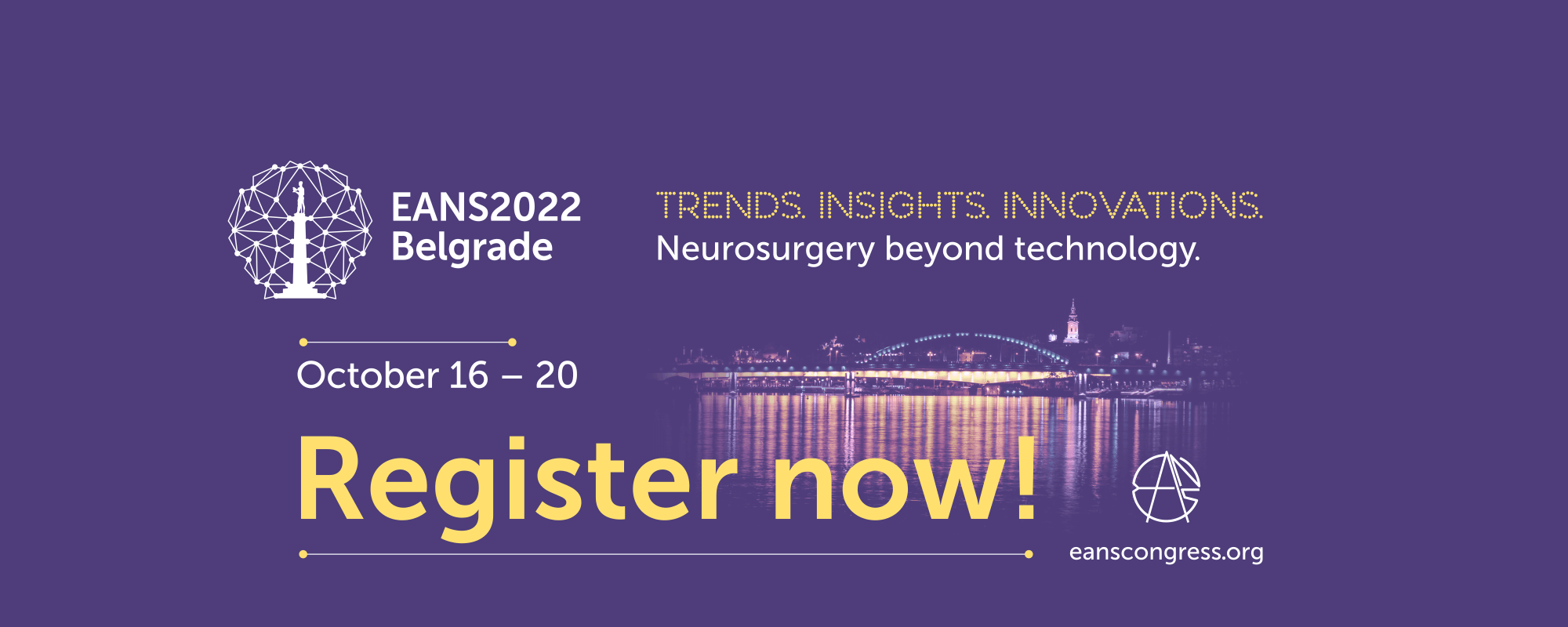 Join us now at the EANS2022 – European Congress of Neurosurgery which will take place from 16 to 20 October 2022 in Belgrade, Serbia!
We very much look forward to our return to in-person congresses and we invite you to become a part of the largest Neurosurgeons' gathering in Europe and get access to hundreds of lectures, more than 700 abstract presentations, symposia, masterclasses, roundtables, and much more.
The Congress theme – Trends, Insights, Innovations: Neurosurgery beyond Technology – addresses the complex relationship between technological advances and human ingenuity in the field of neurosurgery. The age of rapid technological progress, artificial intelligence, machine learning, and virtual reality in the 21st century has brought many benefits to neurosurgery, but also many challenges!
Take the opportunity to be part of one of the most prestigious events of the EANS and one of the most influential ones in the neurosurgical community.
Get ready to drive Neurosurgery beyond Technology!
Register now and get access to
• 100+ Invited Lectures
• 700+ oral & e-poster presentations
• 9 Joint Symposia & Sessions with fascinating and engaging talks
• An exciting, fun, and engaging Medical Students' Pre-congress Course for our youngsters
• Numerous pre-congress sesson and courses
• The outstanding EANS Lifetime Achievement Award & European Lecture
• High-quality masterclasses with practical advice, guidance, and tips
• Sessions on Challenges, Trends, Insights, and Innovations
• Industry sponsored sessions
+ much more!
We look forward to welcoming you to Belgrade. Find more and register here.
Download the flyer.