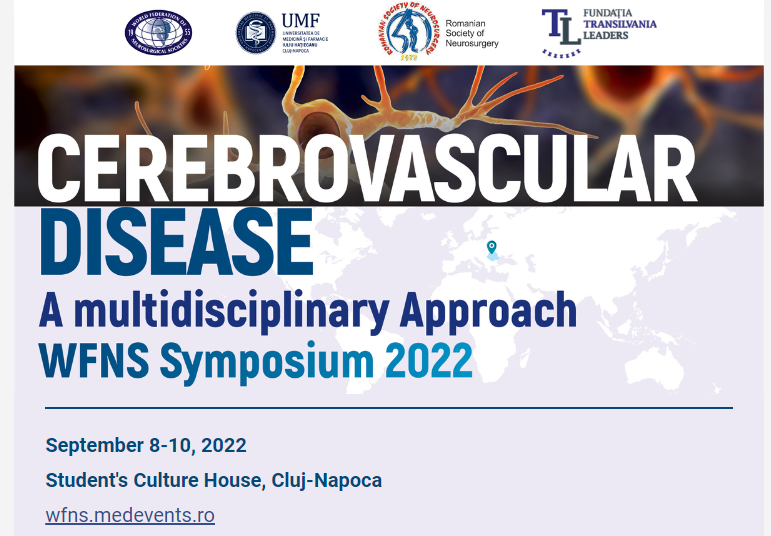 We are pleased to announce that the WFNS Symposium – Cerebrovascular Disease – A Multidisciplinary Approach will be held in Cluj-Napoca, Romania, from September 8-10, 2022.
The Organizing Committee has decided to extend both deadlines for early bird registration and abstract submission until the 16th of August 2022.
EXTENDED DEADLINES:
Early Bird Registration: 16th of August
Abstract Submission: 16th of August
SAVE UP TO 20% and Register!
How to submit your abstract?
– Register at the symposium by filling out this registration form.
– Access this event on your account at online.medevents.ro.
– Upload your abstract from the ABSTRACT section (top-right button).
For more information, contact the organizers at wfns@medevents.ro